Uber has teamed up with Volvo to launch one of the biggest advancement in modern technology. Imagine being driven around without a driver! The launch of such service will take place ion Pittsburgh, Pennsylvania.
Uber has confirmed that, at first the vehicles will be supervised by a driver, who would take control of the vehicle if necessary. It has been reported that the firm decided to replace human drivers around 2 years ago.
A spokeswoman for the firm told the BBC: "Starting later this month, Uber will allow customers in downtown Pittsburgh to summon self-driving cars from their phones, crossing an important milestone that no automotive or technology company has yet achieved.
How will it work?
The spokeswoman of the firm stated,"In Pittsburgh, customers will request cars the normal way, via Uber's app, and will be paired with a driverless car at random. Trips will be free for the time being, rather than the standard local rate of $1.30 [£0.98] per mile."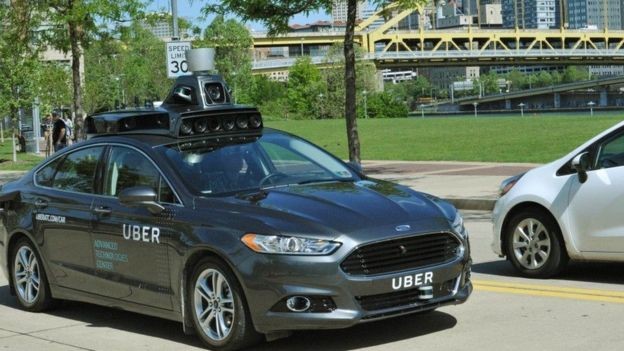 Volvo Collaboration
Volvo has confirmed it is taking part in a "joint project" between Uber and the carmaker.
"Both Uber and Volvo will use the same base vehicle for the next stage of their own autonomous car strategies," the firm said.
It is said thatVolvo and Uber have pledged $300m to their self-driving project. It is worth taking note that Uber had previously used modified Ford Fusions to test its self-driving tech.
Why Self-driving cars?
It has been researched and stated that Self-driving cars have the great potential to save millions of lives as well as improve quality of life for people around the world. Statistics show that 1.3 million people die every year in car accidents which included 94% of those accidents involving human error.
Uber's vision is simple for this project – 'In the future we believe this technology will mean less congestion, more affordable and accessible transportation, and far fewer lives lost in car accidents.'
Testing self-driving versions
After researching, we found out that Volvo has already been testing self-driving versions of the same vehicle in Sweden. They did this as part of its "Drive Me" project
Alan Stevens stated at the UK's Transport Research Laboratory (TRL) and the Institution of Engineering and Technology (IET) that the firm has also trialled the vehicle in Australia and has plans to undertake further trials in London next year.
We certainly are excited about the launch of self-driving cars and hope that such projects take place soon in the UK also. Advancement of technology has the power to save lives as well as improve the quality of it. Let's see what we have in store!